Common Ground
5 tips om te starten met Common Ground
Common Ground klinkt als een geweldige belofte. In de praktijk blijkt het dat voor onze opdrachtgevers ook te zijn. Dat neemt niet weg dat het nog een hele nieuwe visie is op IT binnen de overheid. Een visie waaraan velen nog moeten wennen.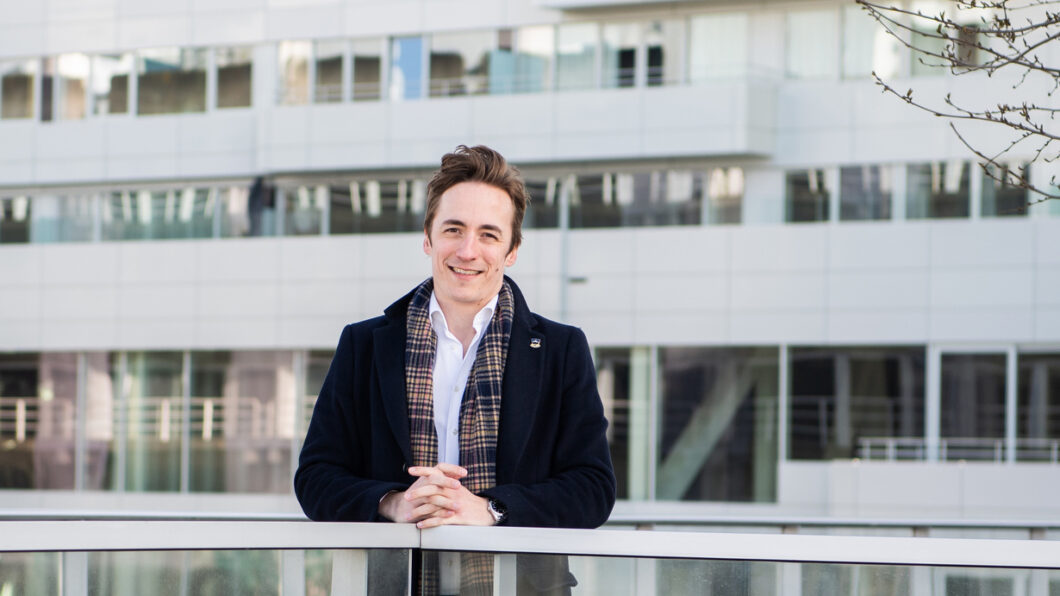 Common Ground software stapt af van de vaste pakketleveranciers en werkt met open source software, die nota bene door meerdere, samenwerkende leveranciers gemaakt wordt. Partijen waarmee ook nog eens agile naar nieuwe mogelijkheden en innovaties wordt gezocht, zonder de oplossing vooraf in beton gegoten vast te leggen.
Kortom: Common Ground vraagt een compleet andere manier van denken. Voor wie (nog) niet de vele voordelen van Common Ground overziet, geven we graag 5 tips om jouw collega's (en jezelf) te overtuigen van het nut van Common Ground.
Tip 1: Geen afdeling of medewerker is dezelfde
Iedereen vindt zichzelf bijzonder en heeft eigen behoeftes. Dat geldt voor organisaties, voor afdelingen en voor individuen. Eén perfect softwarepakket of perfecte Common Ground module 'voor iedereen' bestaat dus ook niet. Verwacht daarom (ook bij jezelf) veel weerstand wanneer je de al bestaande modules van Common Ground bekijkt en beoordeelt voor gebruik in je eigen organisatie. Maar besef tegelijk: De open source insteek van Common Ground stelt je in staat om het goede te (her)gebruiken, en er iets nieuws aan 'vast te plakken'. Zo kan die bestaande module met wat simpele aanpassingen toch ineens aansluiten bij jouw behoefte. Hoe fijn is dat?
Tip 2: Op zoek naar de standaard
De traditionele aanbestedingsgedachte 'Standaard, tenzij' wordt vaak verward met een standaardsoftwarepakket dat op papier voor een vaste prijs wordt aangekocht in een lange aanbestedingsprocedure waarin functie-eisen tot in den treure worden uitgeschreven en geëist van een toekomstige softwareleverancier. Met boeteclausules er bovenop. Maar hoe vaak heeft dat tot succes geleid? En hoeveel geluk voelen medewerkers en burgers/cliënten hier nu daadwerkelijk van?
De 'Standaard, tenzij' gedachte kun je ook anders interpreteren. Common Ground is namelijk de nieuwe standaard. Het gaat over best practices, verpakt in kleine(re) applicatiemodules die met elkaar verbonden zijn tot één gebruiksvriendelijke softwareoplossing voor MT, hoofden, medewerkers en burgers. Juist door Common Ground wordt een ecosysteem gecreëerd waarin dat soort modules beschikbaar worden gesteld. Een unieke kans dus!
Tip 3: IT overtuigen lukt (meestal)
De verantwoordelijkheid die IT-teams dragen binnen de overheid is aanzienlijk. Immers zijn zij verantwoordelijk voor de verwerking van grote hoeveelheden gevoelige (persoons)gegevens, proberen zij een optimale mix te vinden tussen softwarebehoefte vanuit de organisatie & aanbod vanuit de markt én is het van belang dat de continuïteit van de organisatie nimmer in het geding is.
Het is dus logisch dat IT moet wennen aan het idee dat veel 'vaste' principes een andere invulling krijgen. Denk aan het laten samenwerken van meer dan één partij voor een specifieke softwaremodule. Hoe komt dat goed?
De essentie is dat Common Ground iedereen juist dezelfde werkwijze en standaarden biedt, waardoor die samenwerking kan. En gaat het niet goed, dan stap je gemakkelijk naar een andere leverancier. Geen afhankelijkheden en lock-ins dus. Hoe klinkt dat?
Een ander voorbeeld is dat data alleen wordt opgeslagen bij de bron (haal centraal). Dit kunnen standaardpakketleveranciers vaak niet eens. Heb je al eens nagedacht wat de voordelen daarvan zijn?
Om de IT afdeling inhoudelijk te overtuigen is er maar één oplossing: zet techneuten bij elkaar! Wat je zult merken is dat technische partijen die Common Ground beheersen, veilig en goed werk leveren. Ze overtuigen It'ers op inhoud. Wat ons betreft de beste manier.
Tip 4: Functioneel beheer gaat vanzelf
Met het overgaan van 'traditionele' naar Common Ground software vindt de invulling van functioneel beheer heel anders plaats. Anders dan bij standaardpakketten, is het veel logischer om een (netwerk van) leveranciers te contracteren voor het uitvoeren van noodzakelijke aanpassingen. Maar omdat de software passend en op maat gemaakt is, zal functioneel beheer veel meer de invulling van doorontwikkeling van de standaard bouwblokken krijgen. Een compleet ander verhaal dus, met meer ruimte voor inhoud.
De beste manier om stakeholders binnen je organisatie hierin mee te nemen is om te denken in oplossingen. Normaal wordt een projectorganisatie opgezet voor de implementatie, en een beheerorganisatie voor het patchen en online houden van standaardsoftware. Met de innovatieve mogelijkheden van Common Ground software raden wij aan om de projectorganisatie in versmalde vorm in leven te houden, ook na de eerste implementatie. Zo blijft de kennis behouden daar waar die nodig is, zowel bij leverancier(s) als bij de interne organisatie. Oplossingen vinden is daardoor heel gemakkelijk.
Tip 5: Het MT moet ook mee
Met Common Ground vervang je licentiekosten voor iets veel beters: manuren van mensen die software zó configureren dat het perfect past bij de behoefte van eindgebruikers. De gouden tip: zorg ervoor dat je deze ontwikkelaars meeneemt vanuit de kern van je probleem. Als medewerkers 'van de vloer' betrokken worden in het bedenken en presenteren van de oplossing, creëer je niet alleen draagvlak, maar ook de zekerheid dat de oplossing gaat passen bij de behoefte.
De mensen van de vloer weten immers wat wel en niet werkt en tegen welke uitdagingen ze aanlopen. Common Ground maakt het mogelijk om op basis van procesdiagrammen de juiste (bestaande) modules te selecteren, te assembleren en om bij te bouwen wat nodig is om er één geheel van te maken. Een echte oplossing dus. En dat overtuigt ieder MT.
Daar komt nog bij dat ieder MT ook echt wil innoveren. Dus neem ze mee in het gedachtegoed van Common Ground en de voordelen voor de lange termijn!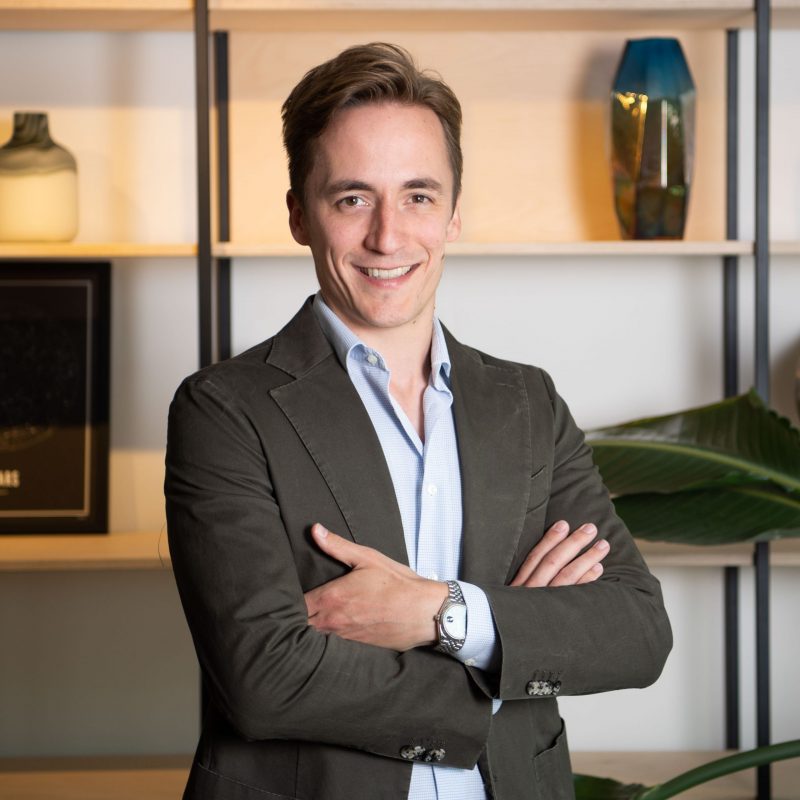 Ben je al overtuigd, of heb je nog een paar argumenten nodig?
Ben je enthousiast over Common Ground software en wil je weten wat jouw mogelijkheden zijn? Bekijk de speciaal voor Common Ground ingerichte desk voor meer informatie.
Heb je nog een paar argumenten nodig? Bel me dan gerust. Als specialist op dit gebied ken ik alle ins en outs van Common Ground en help ik je aan de juiste argumenten om jezelf én je collega's te overtuigen!
Naar Common Ground desk