TECHNIQUES
Agile Scrum
The Agile Scrum project methodology perfectly enables us to apply new insights as we gain them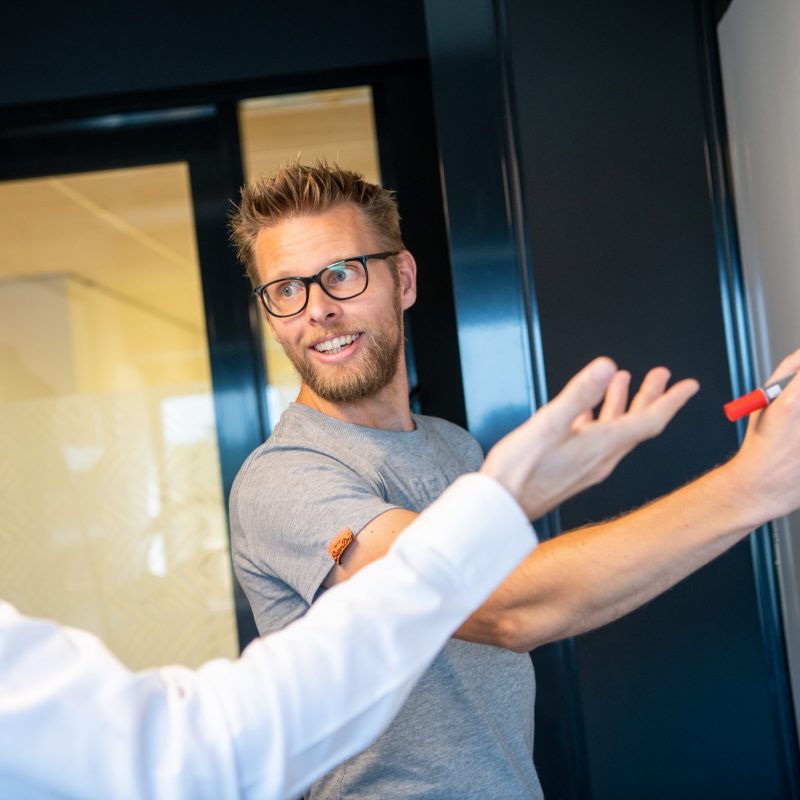 Successful collaboration on software
The Agile Scrum project methodology perfectly enables us to apply new insights as we gain them and accommodate any good ideas the team comes up with. A Scrum project is divided into a series of successive, bite-sized sprints. That means we'll maintain short lines of communication and remain agile, and you will quickly see results.
How does Scrum work?
For a Scrum project, we divide the work into sprints of two weeks each, and the team commits to achieving a minimum result.  The order of functionalities within a sprint is determined by urgency and business value.
When working on a Scrum project, we deliver a testable web application after each sprint. So, we always work towards a functional whole, and you can test the work.
It also allows us to keep the project organized – after each sprint, you can decide to schedule the next sprint with us at a later time. And as we develop this sprint, we can already start with the functional design of the next sprint.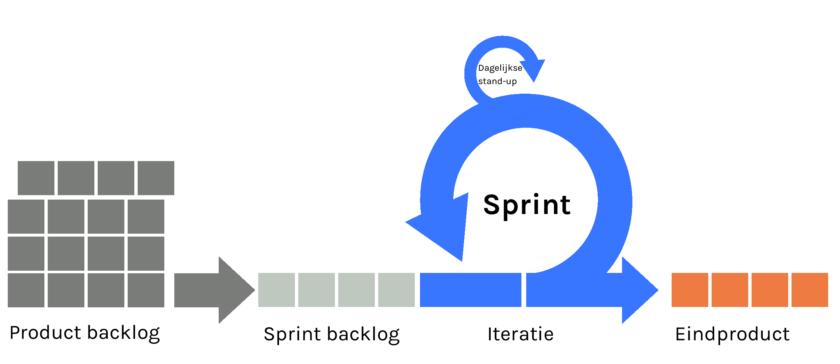 Benefits of Agile Scrum
(End) Users can test sooner, which leads to better results
Less time is spent on completing all functionalities at a preliminary stage, while more time is spent on actually realizing these functionalities
Close collaboration allows us to quickly respond to changing circumstances or new insights
Short lines of communication result in a high level of commitment and a more successful collaboration
Teamwork
Working with Agile Scrum really feels like a team sport. And as a client, you are part of the team. You'll share your wishes and priorities in a clear, timely manner, allowing the rest of the team to respond and make the right choices.
Our daily stand-up meetings, sprint retrospectives, and backlog refinements ensure that we build exactly what you require.
Every day at 10 a.m., we touch base. After that, we spend the day working on your system, portal, or web application at full throttle.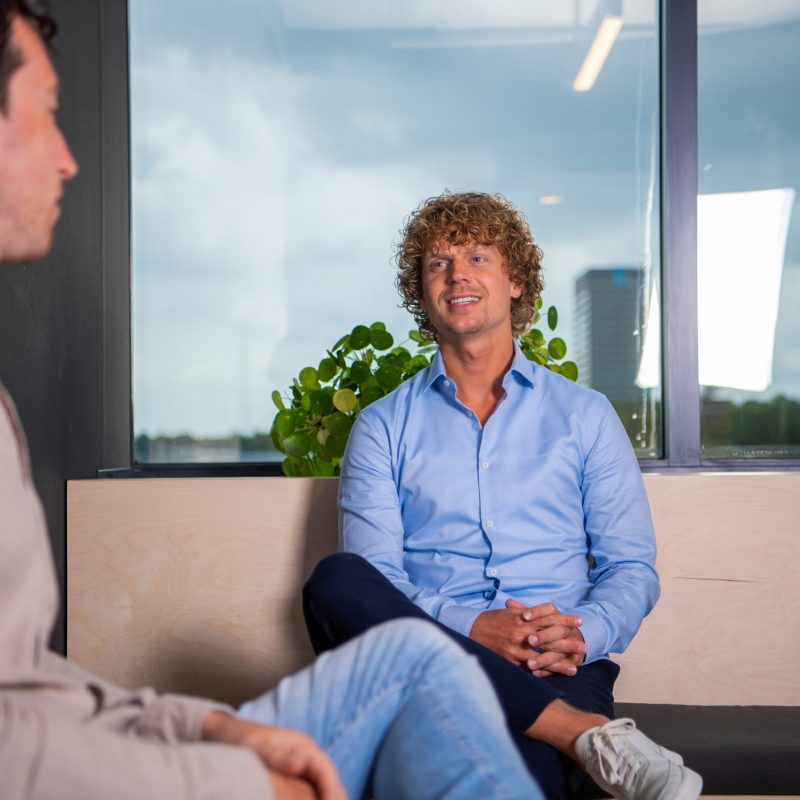 The Minimum Viable Product
At PAQT, the term 'Minimum Viable Product' (MVP) is crucial to Scrum. For as technical business experts, we prefer to utilize user feedback as soon as possible so we can deliver a better product.
The Minimum Viable Product is a product that has just enough features to be assessed by test users. It helps us avoid a situation in which newly delivered functionalities turn out to be (or have become) superfluous. Or, it allows us to implement existing functionalities in a better way. Moreover, this method is much more cost efficient.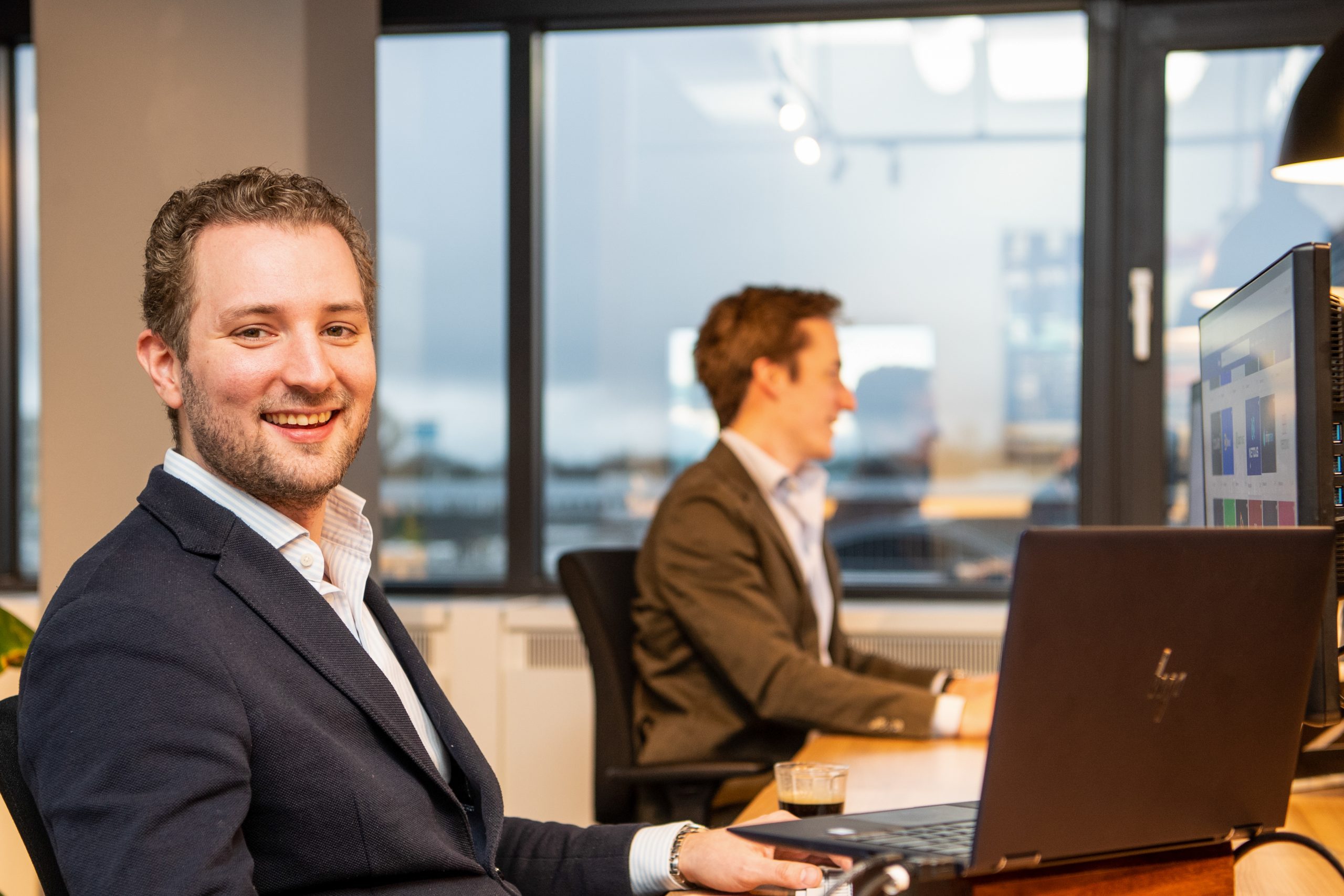 Need advice? We are happy to help you.
Tell us about your ambition and start today!