PAQT platform
Our working method, integrated into a unique platform
With the Paqt.com platform, we're introducing a completely new way of implementing software. All communications, activities, products, and services can be found here. Thanks to the platform, your demands are always leading, and we go through the four steps of our working method, Rise, over and over again.
Successful together
The platform we developed in-house reflects our vision of how to successfully implement software together. Central to this is the notion of one truth for everyone. The client and their project team need to have insight into and keep track of the development process. Developers, on the other hand, can only do their jobs if they understand the context and the purpose of the software. 
PAQT provides everyone with real-time access to the same information. And this information should also be clear and fully comprehensible to people without any technical knowledge. Finally, the different parties involved will conduct all communication through the platform so as to avoid misunderstandings or lost emails. 
Your ambition is always leading
Those involved receive continuous, real-time information on a project's progress, the business case, and the vision and ambition for an application. The platform ensures there's one truth for everyone involved. In every step of our working method, we consider your ambition, so we continue to understand each other.
Valuestreams & Designs
A visual representation adds a lot. All value streams (process diagrams) and designs (prototypes) can be viewed and edited within the platform. That's useful for clients and for the Scrum Team.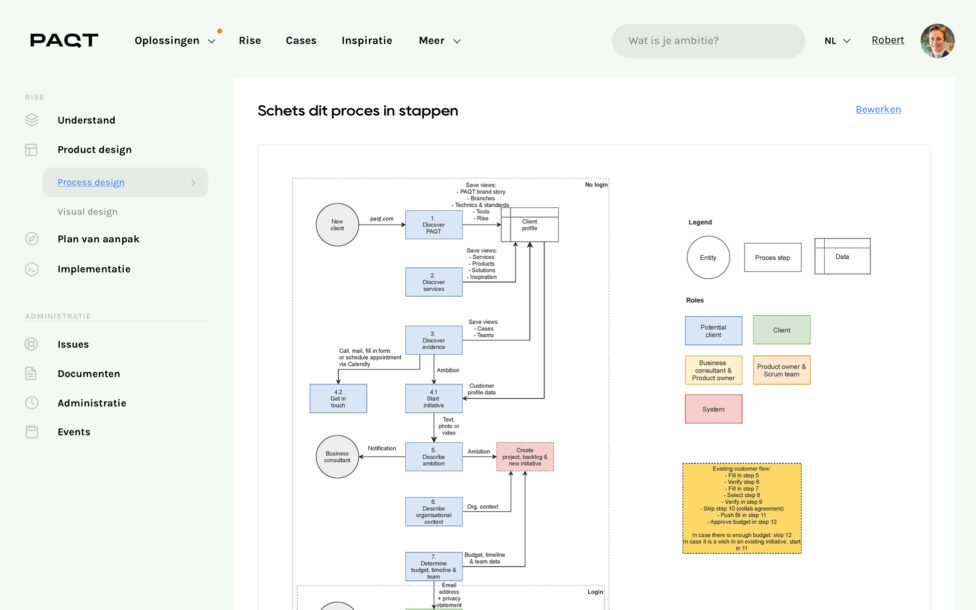 Continuous real-time insight
You can view all progress in real time — in various reports and in a clear release schedule. You will maintain an overview and gain insights, so as a client, you'll retain control. And that's exactly how it should be. 
Real time

 

Transparant

 

Comprehensible

 
Clear release schedule
The release schedule has a clear graphic timeline, providing you with at-a-glance, specific information on the go-live of releases and their features. In the release notes, you can also read what's yet to come.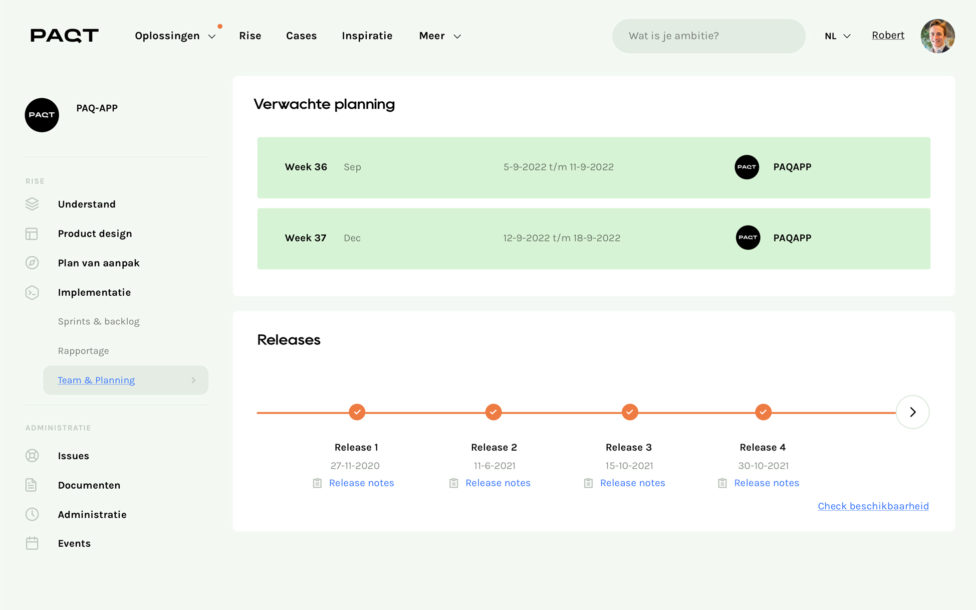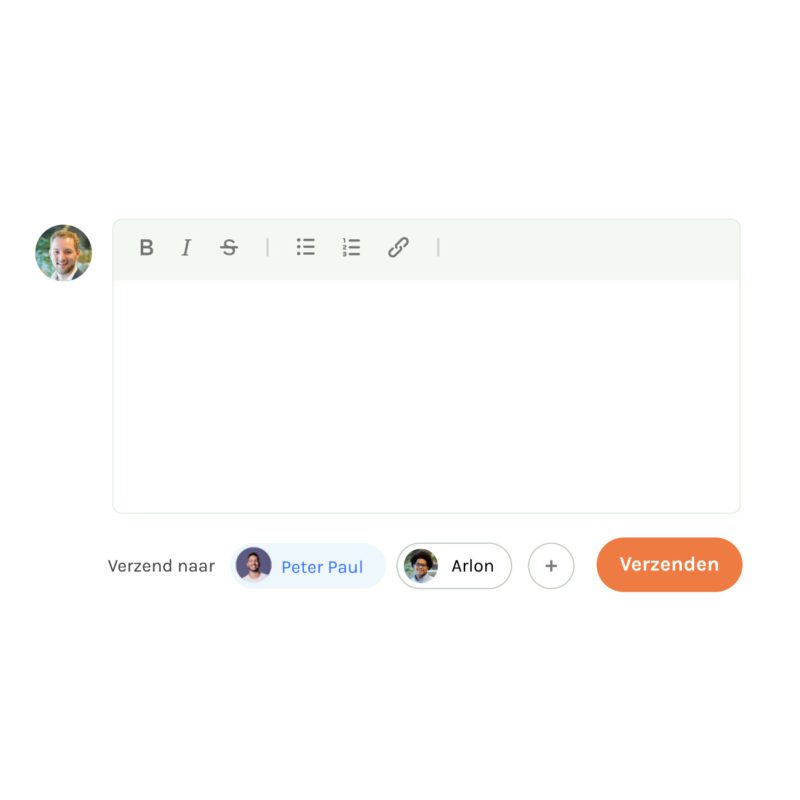 Centralizing all communication
Forget the hassle that comes with emails, Excel, and phone consultations. The platform centralizes all communication and therefore ensures transparency. You are in direct contact with your own team, and the platform is linked to multiple systems, including your own agenda. This means all communication and agreements stay within the platform.
Events are linked to your calendar
 The Events module is fully integrated with Microsoft Teams and Microsoft Calendar. The team, the client, and any other contacts are automatically invited to meetings, sessions, and demos.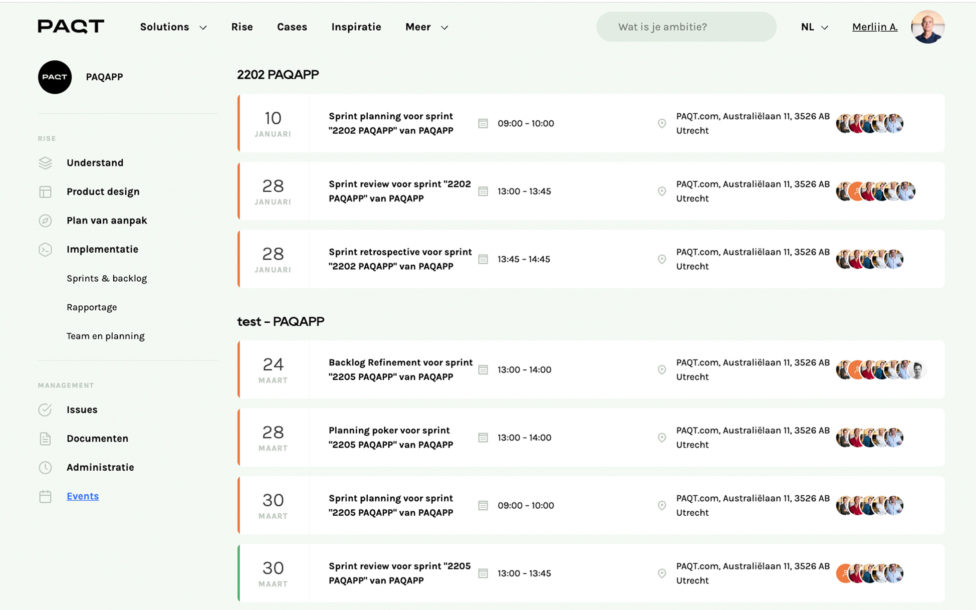 PAQT puts you in control
 To implement business-critical software, it's crucial that we collaborate well. Nevertheless, an ever-present risk is that the client and development team experts lose sight of each other a bit — especially when working on comprehensive, highly complex projects. PAQT.com — our new, in-house developed collaboration platform — aligns business and technology.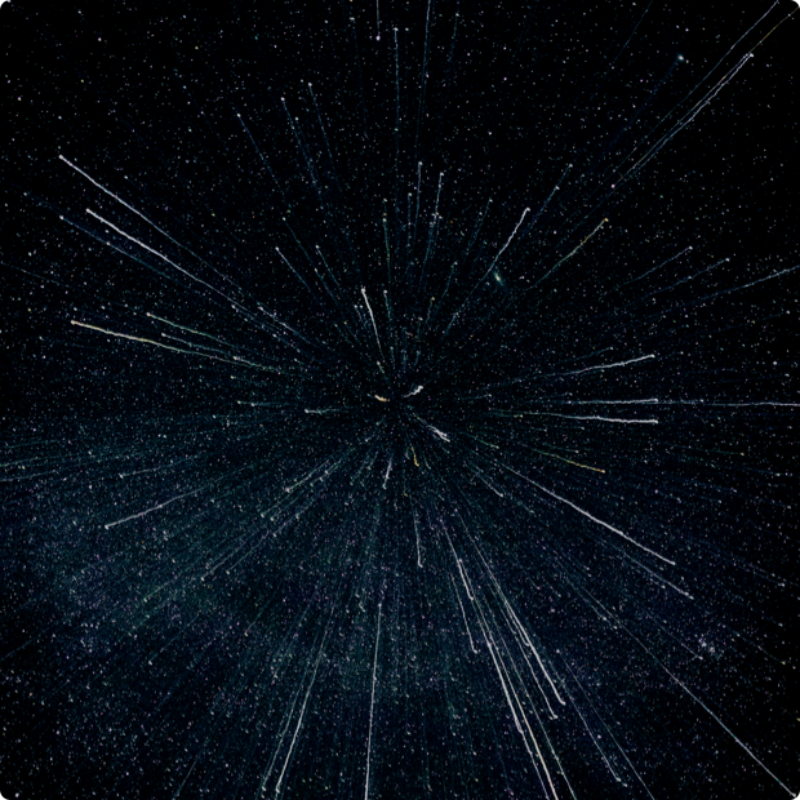 Want to give it a try?
Enter your ambition and a free new project will be created in your own PAQT environment. See you on the other side! 
Enter your ambition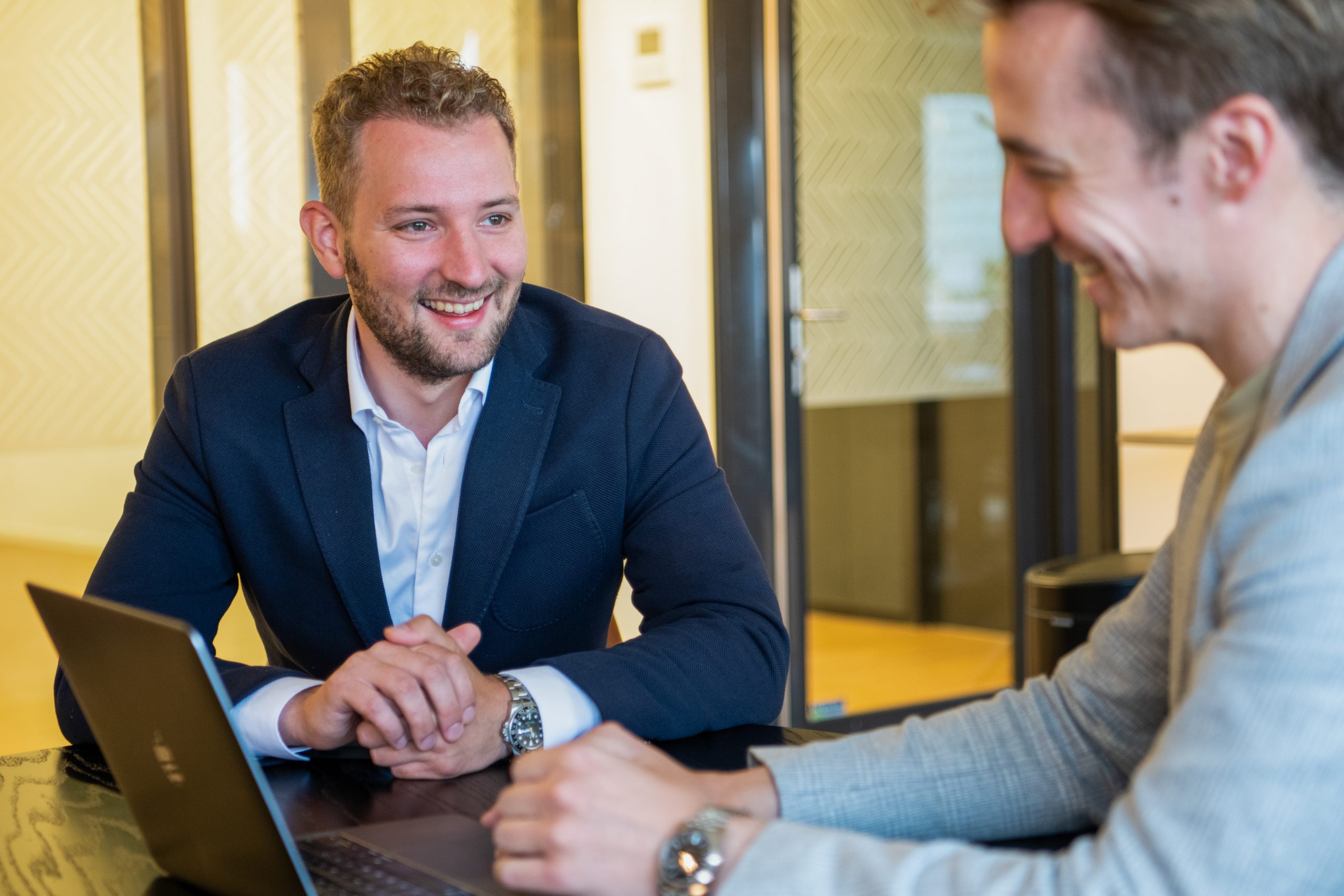 Start today
Tell us about your ambitions. We're ready!