growing organizations
Working more efficiently thanks to smart software
Things are going well. It's time for the next step. But how to take it? Internally, many tasks are still performed manually, and there is little uniformity. There's room for improvement. PAQT helps organizations create a clear IT strategy. We map out optimal processes and invent and build the right software for them — whether it's existing software, a completely customized solution, or a smart combination of both.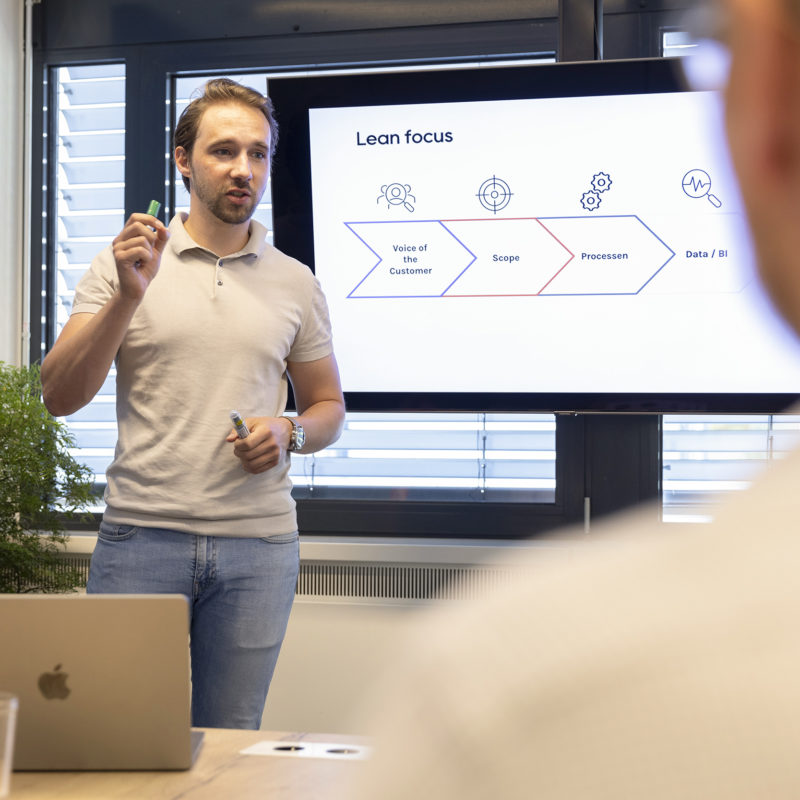 Creating space for growth
Many organizations have a clear growth strategy, but daily affairs put a brake on growth. By mapping out processes and digitizing standard tasks, you'll create space — for co-workers who perform those tasks, but also for expanding your business. Team Growth's business and IT consultants help you create an IT strategy that prepares your organization for the required growth.
Want to start fast? Take our free Digital Transformation Workshop and you'll find out if your project has a chance of succeeding right away.
Contact us for more information about the Digital Transformation Workshop.
Contact us
Proven elements for strategy and design
For growing companies, a successful IT project always starts with a thorough analysis. Based on that analysis, we devise a strategy, and we can start developing a solution design.
Clear steps to success
PAQT works according to a proven method: Rise. We work toward a functioning solution in four clear steps, adopting a structured approach. Strategy and design are very important to us — so much so that they take up three of this method's steps: from fully understanding your problem to creating a design and prototype, and everything in between. By investing in these initial stages, we build software that truly makes an impact.
Discover the Rise working method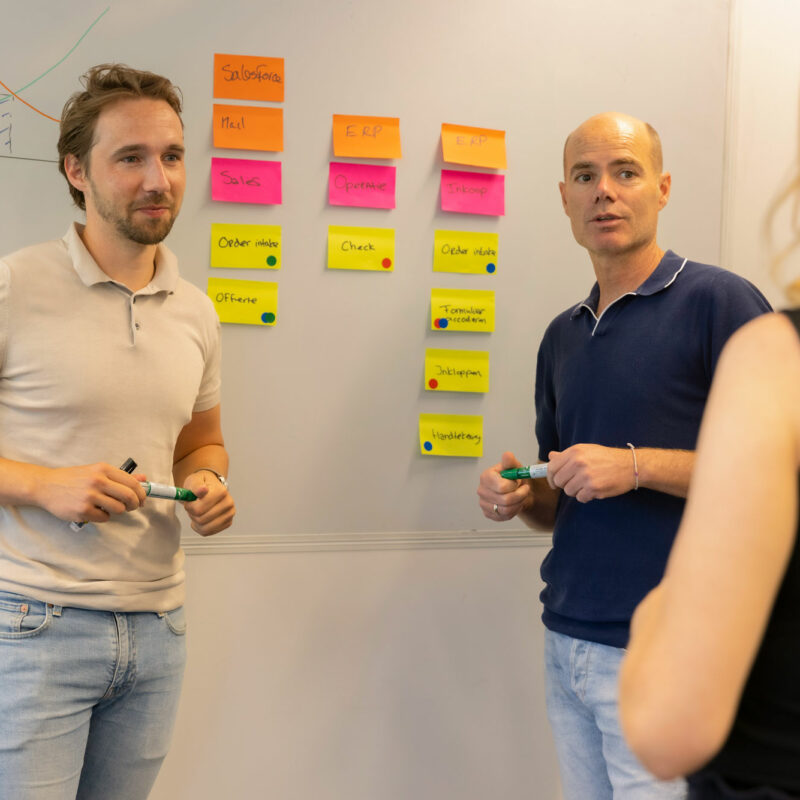 A team full of expertise
Team Growth at PAQT specializes in strategy and design and consists of IT heavyweights. The team includes experienced UX designers, business consultants, and transformation consultants. They completely immerse themselves in your organization and look for opportunities. The result is a clear business case on how software can pay off for you and facilitates the achievement of your ambitions.
Check out Team Growth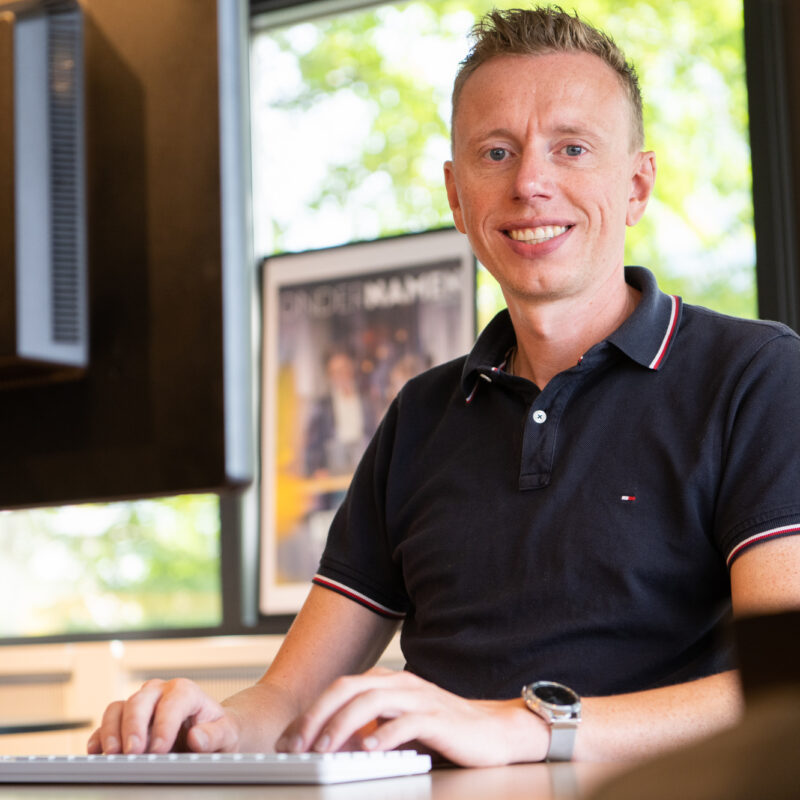 What are the benefits of a good IT strategy?
Implementing software without a strategy is a waste of money. For what problem are you solving? And is that the real problem? Isn't it possible to organize your current processes even more efficiently? If you first look at your processes — before you start developing — you'll create software solutions that meet your real demands. That way, they'll eventually yield more and provide room for growth.
Are you curious to know how your specific situation can benefit from process improvement? Find out in a workshop where you'll review your business case with two software specialists. You'll gain insight into an IT project's investment and return.
Contact us for more information about the free workshop.
Contact us
Our past successes
Want to know how other companies have experienced the impact of software? Be inspired by the successes of organizations where PAQT has previously made an impact.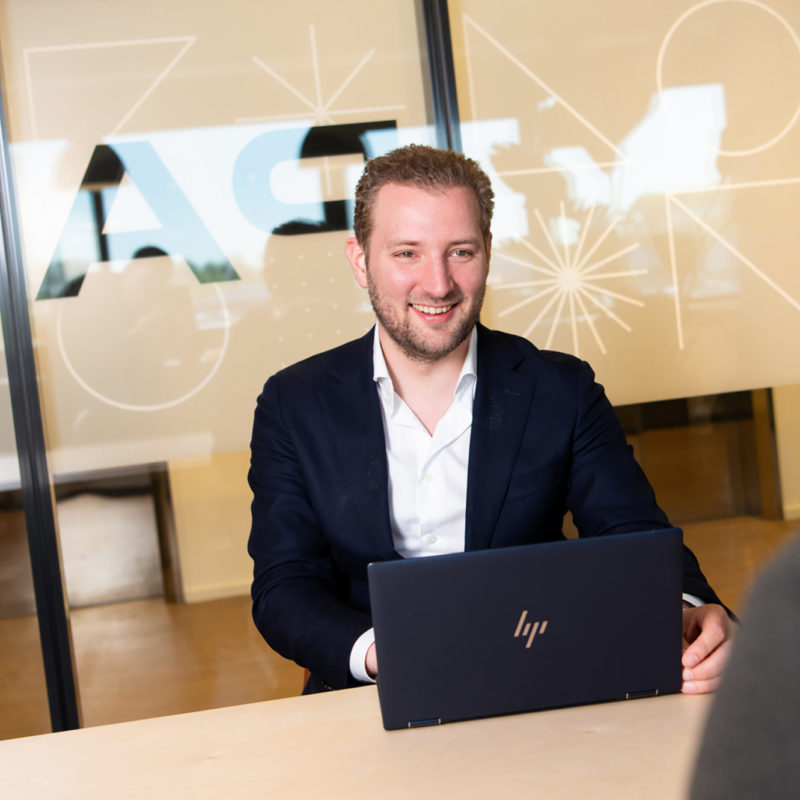 Ready to grow?
Do you want to improve processes in your organization so you can grow your business? It all starts with your ambition! What do you want to achieve? Based on this ambition, we'll jointly determine the best solution. As a business strategist and software expert, I am happy to help you with that.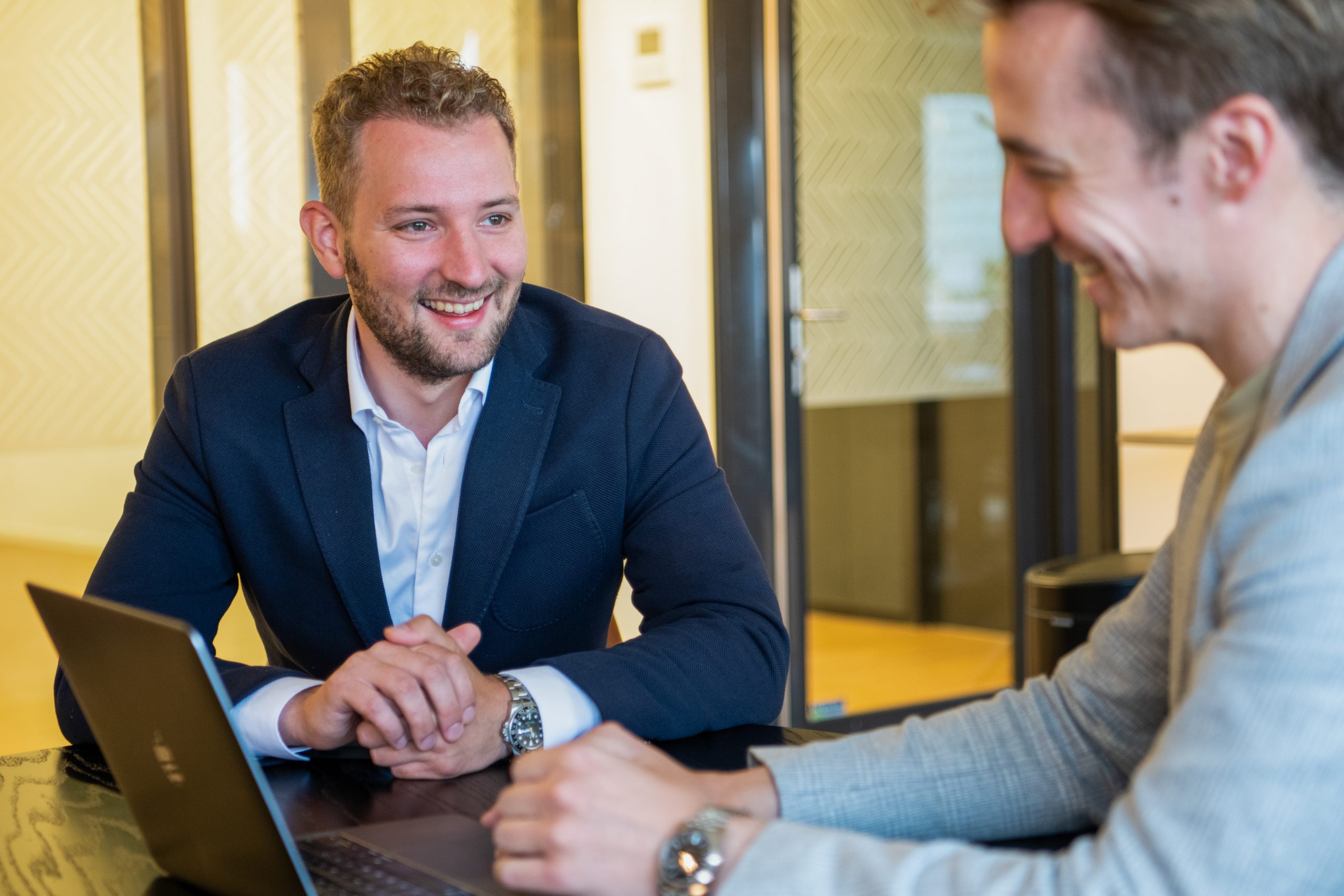 Do you have questions?
We are ready to answer them.