NEW APPLICATIONS
Develop your software idea together with PAQT
You have a brilliant software idea, but you lack the (technical) knowledge to turn it into a marketable product. PAQT can help you out. As a tech partner, we'll develop your new software idea into a working solution step by step. To achieve that goal, we'll first dive into your market and idea, so your solution will do exactly what it should do! Of course, it doesn't stop there. We also like to remain your tech partner for your application's maintenance and management.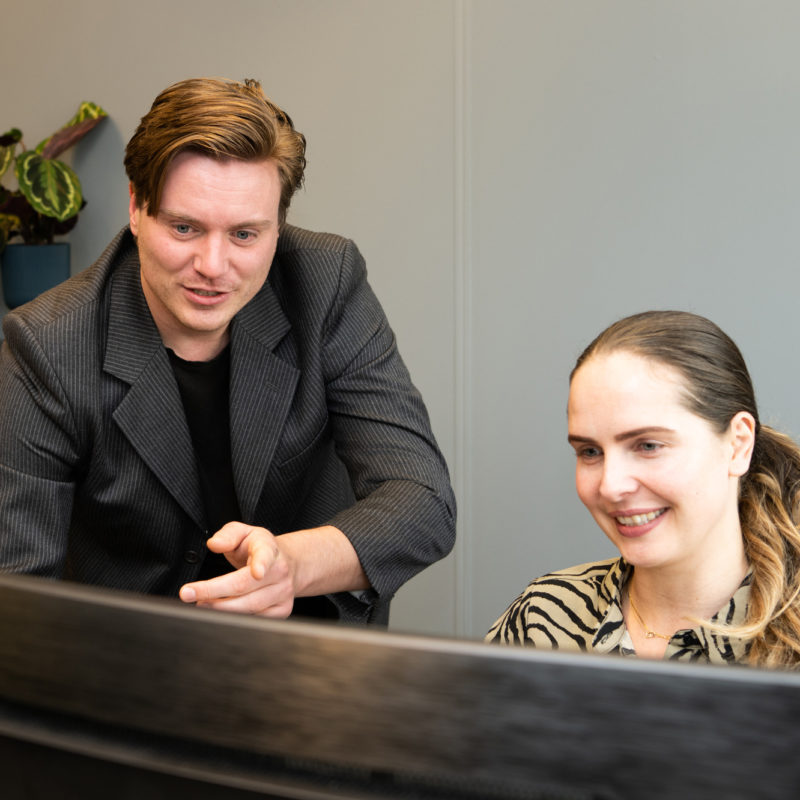 A solid foundation for your idea
By investing in a solid strategy and good design for your (SaaS) solution, you ensure it will perfectly meet your target group's needs. It's the foundation for a successful software application and ensures users continue to use it. With these successes, you can prove to the market that your idea fills a gap, and you'll attract investors and new users faster. PAQT is happy to join forces with you and create that solid foundation. 
Want to start building a new software application fast? During our free Scale-Up Software Workshop, you'll discover how to turn your idea into a success right away.  Contact us for more information about the free workshop. 
Contact us
Proven elements for a solid strategy and good design 
Strategy and design should be well thought-out, as they're decisive for your business's success. Your perfect preparation may consist of different elements. Fortunately, as your tech partner, we have all the tools, knowledge, and experience required for top-notch preparation. Examples include:
Long-term and short-term vision
We always consider the long run: we design and build scalable software solutions that are ready to grow in tandem with your future ambitions. But when it comes to the short term, we also adopt a realistic view. So, we want to market your new software application as soon as possible, adhering to the available budget. That's why we keep a close eye on the balance between the future, speed, and costs.
Discover the Rise working method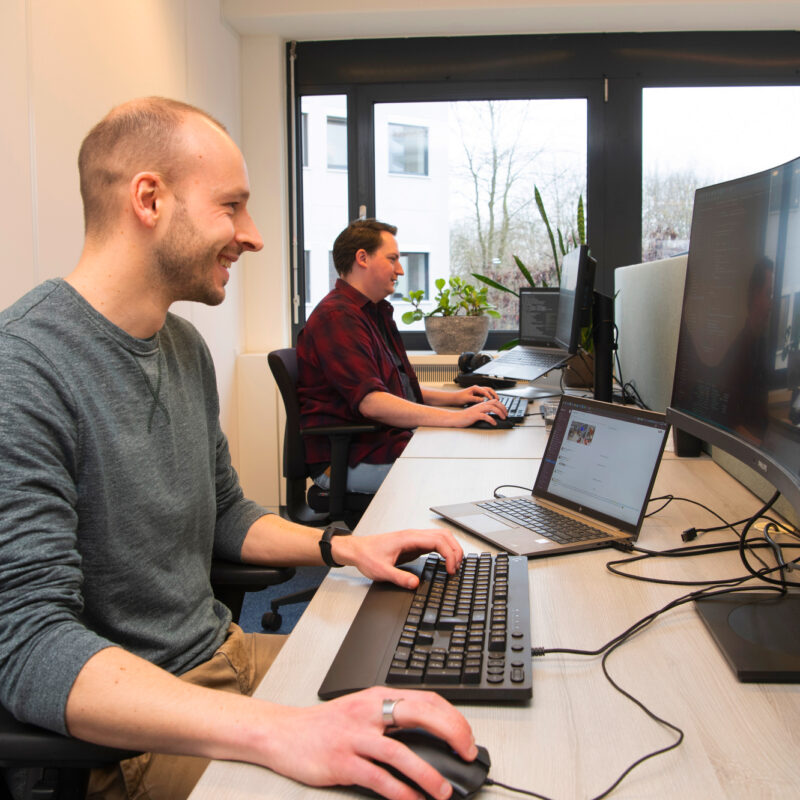 Your own team goes all out
At PAQT, you'll always collaborate with your own dedicated development team. Together, you will investigate your software idea's possibilities and opportunities. You'll also collaborate during the development stage. It's a joint challenge, and we're as driven as you to complete it successfully. However, you will always stay in the lead through our unique PAQT collaboration platform, where you can follow progress in real time. 
View the teams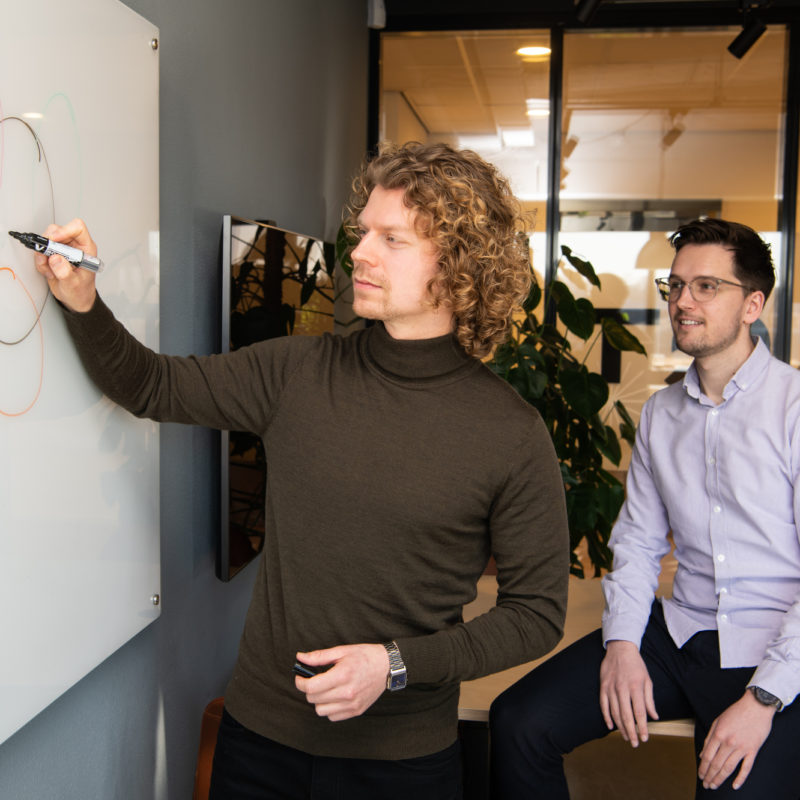 Building a working solution fast
First we gain an understanding; subsequently we create a design; then we devise a plan of approach; and finally we create a working software application. These are the four steps of our successful working method — Rise — that help you go from an idea to a solution in a fast, structured way. It is our unique and proven path to success. 
Our past successes
Curious to know how we've helped other entrepreneurs realize their ideas? Be inspired by successful case studies that describe PAQT's collaborations with clients.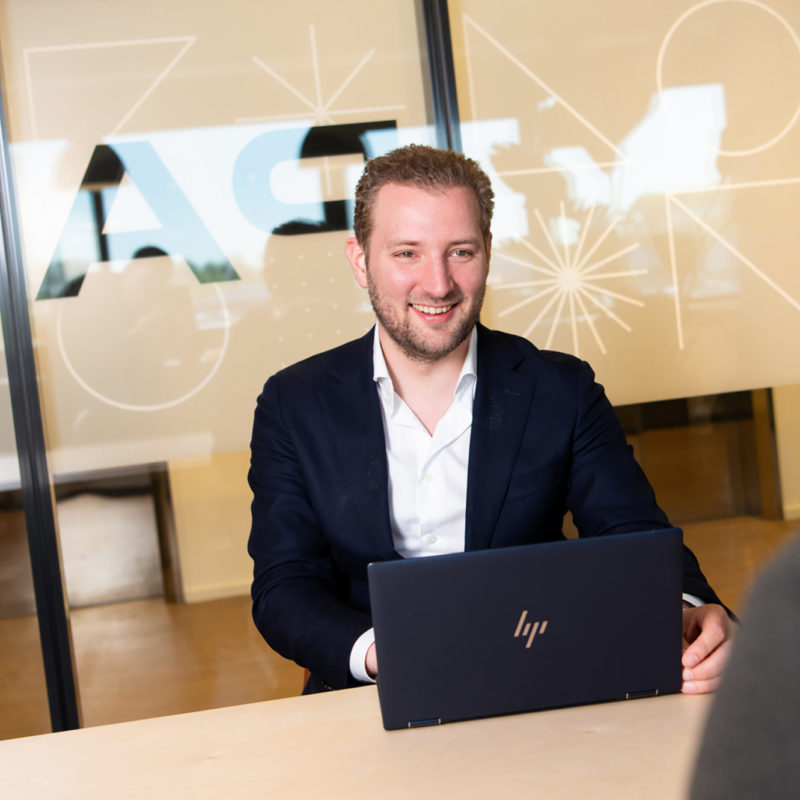 Want to have your idea reviewed?
Do you have a great idea for a new software application, but are you not sure if it's profitable? Have our software expert Maurits test your idea for free — with his well-founded opinion, you'll gain insight into the opportunities and (im)possibilities. This will let you know whether you can continue with your idea or need to revise it. Go to Maurits's calendar to schedule a meeting right away or contact him with the link below.