PAQT platform
A single truth for everyone
Cloud native software, mobile apps or smart links? With the PAQT.com platform we introduce a completely new way of implementing software. All communication, all activities, all products and all services can be found here. No hassle with information via email, Excel or telephone consultation. With this platform, there is one truth for all involved. Real time. Transparent. Understandable. In this way, the control remains where it belongs: with you, the client.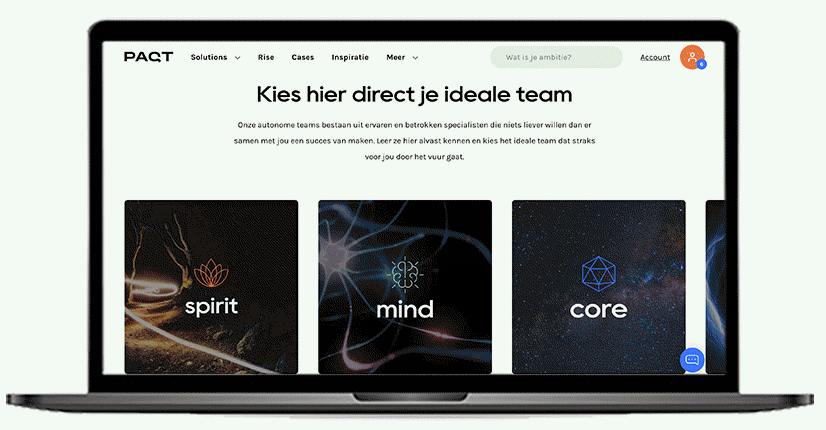 It's all about you
Let us know what you want. Which team suits you? Which technique do you need? What kind of news do you find interesting and which case appeals to you?
Choose your own team
Indicate your interest
Discover similar projects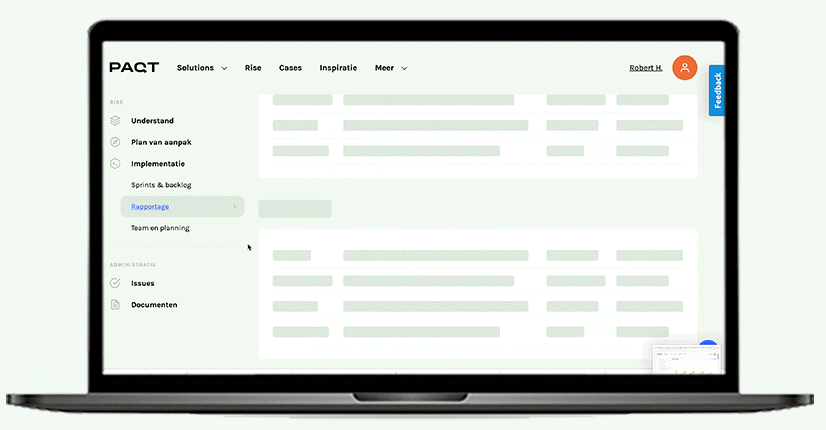 Overview, insight, direction
All those involved are continuously and real-time informed of the progress of a project, the business case and the vision and ambition behind your application.
How much remains to be done?
Is it still feasible?
What's done?
Personal contact with your own team
Do you have questions about the status of your project? Communicate easily with project managers and developers.
Direct contact
Schedule an appointment easily
In control with PAQT
Good collaboration is crucial for the implementation of business-critical software. Nevertheless, especially with large and very complex projects, there is always a risk that the client and the specialists of the development team lose sight of each other. The new collaboration platform PAQT.com, which we developed ourselves, brings business and technology back in line.
The vision behind the platform
The platform reflects our vision on how to successfully implement software together. The idea of ​​one truth for everyone is central to this. The client and his project team must have insight into the development process. On the other hand, developers can only do their job well if they understand the context and purpose of the software.
Everyone has real-time access to the same information via PAQT. Information that should also be clear and completely understandable, even without technical knowledge. Finally, all communication between the various parties takes place via the platform. Misunderstandings and missed or lost e-mails are therefore excluded.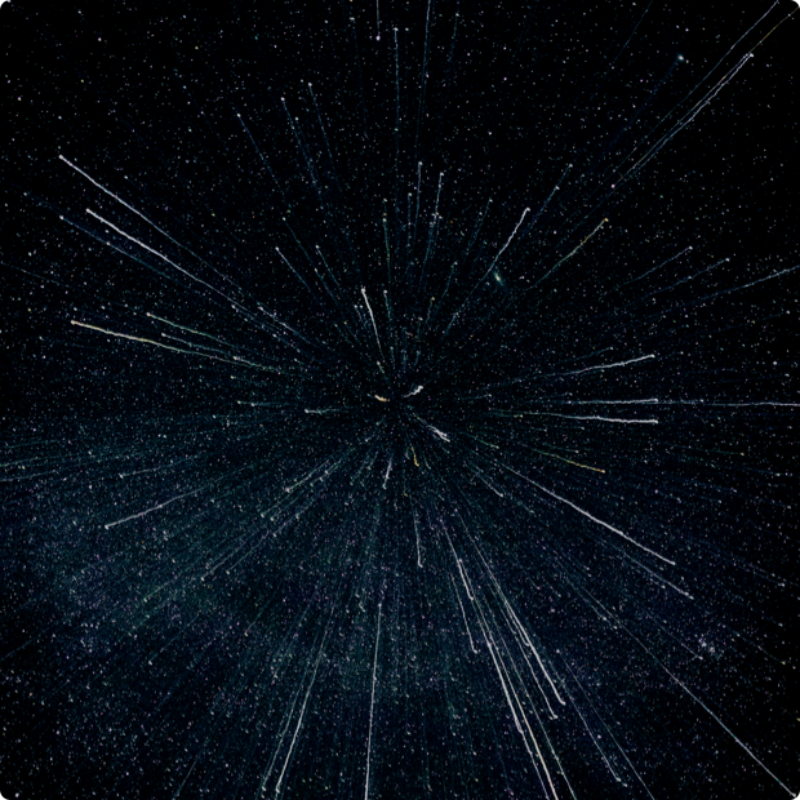 With PAQT you have
Clarity for everyone
Less time needed for administration
More time left for the project itself
Grip on implementation and maintenance
Involved stakeholders, greater support
Maximum Control
People, processes and technology in line
More fun!
Start today
More coming soon!
Features to come: ordering additional services and products such as hosting and SSL. But also real-time monitoring of e-mail traffic, logs and the use of your software application.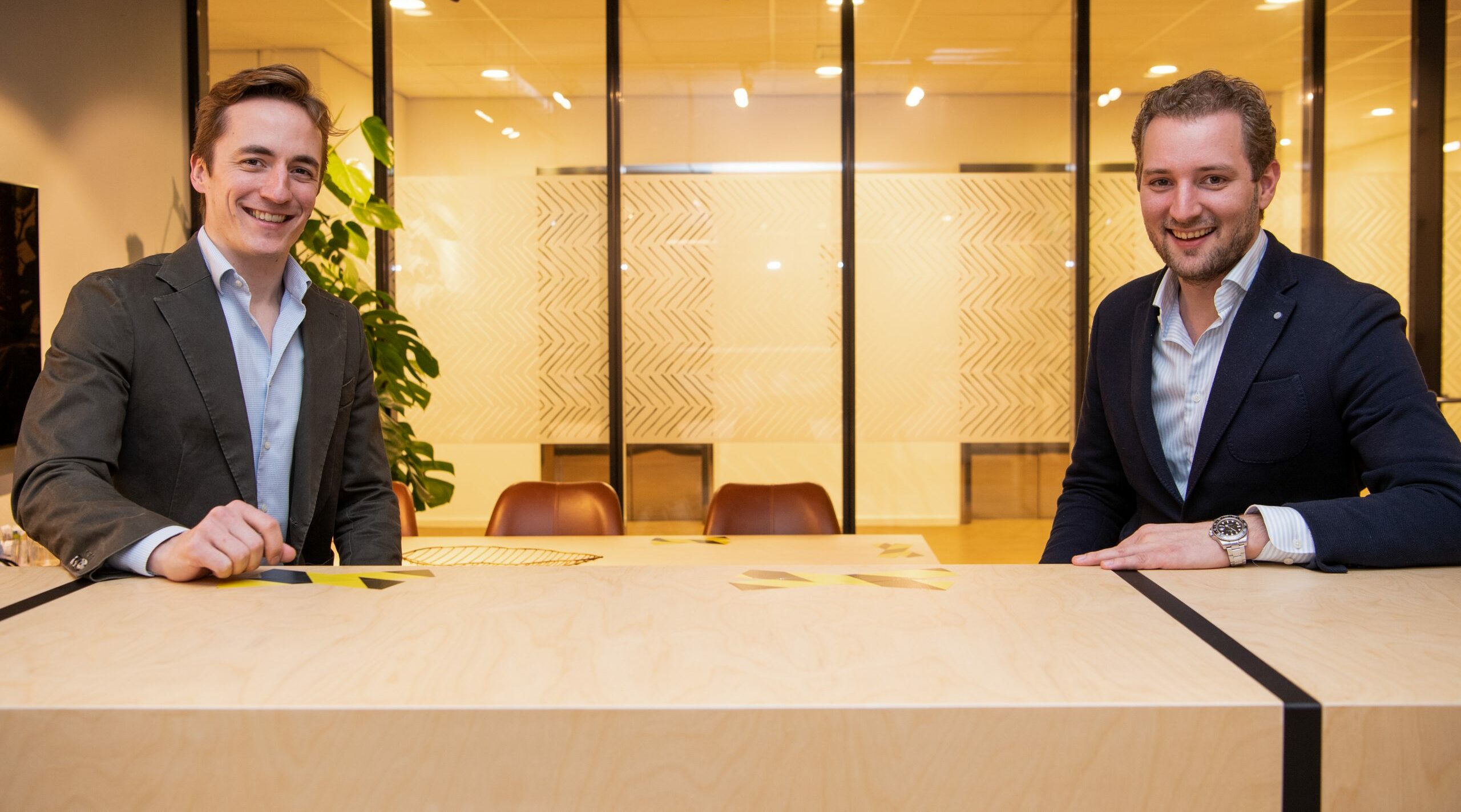 What is your ambition?
Share your goals with us so we can join hands and get started.