Succes in SaaS
Funding for your SaaS application
There's a lot to consider when setting up and extending a SaaS application. As an entrepreneur, you have to take dozens of aspects into account. Your idea has to be fully polished, technology should perfectly support it, and you need to gather the right people to market your application. Besides the application itself, you should also consider the business aspect of it: How to finance development? How to grow fast, but not too fast? And what legal aspects are important?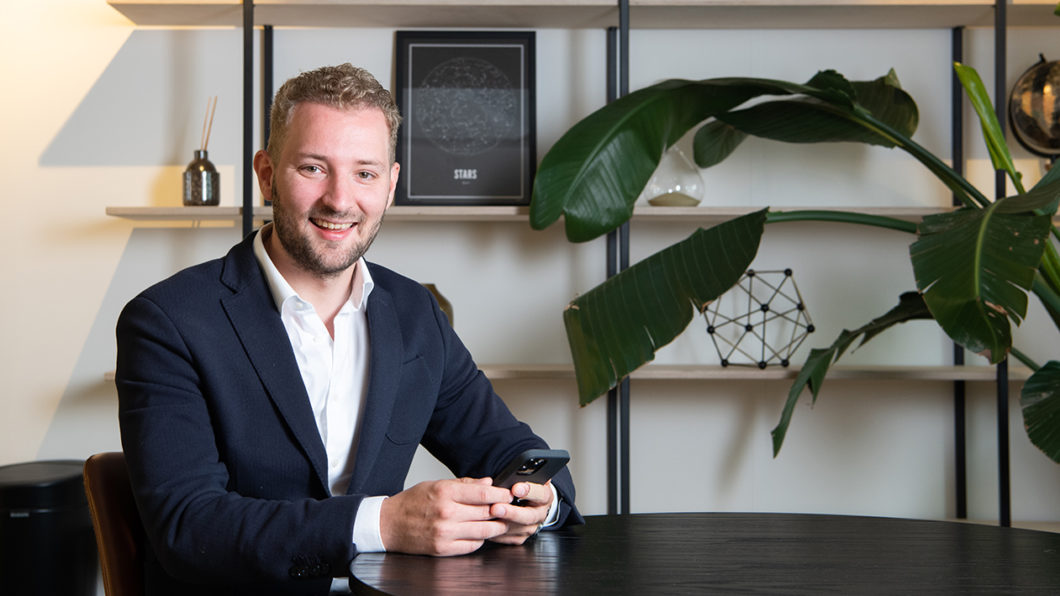 In Success in SaaS, I, Maurits Dijkgraaf, SaaS specialist at PAQT, will talk to various experts to learn more about the underlying challenges of developing SaaS. For this first edition, I sat down with Reinder Lubbers, owner and investor at No Such Ventures, to discuss attracting financing. Reinder has invested in several SaaS solutions and knows exactly how entrepreneurs should leave a good impression if they want to attract capital from funders. 
Within PAQT, we collaborate closely with SaaS entrepreneurs who want to take their applications to the next level. To take the next step, additional funding is often a must. It's required to further develop the software, but also for sales and marketing purposes. The big question is, how do you get a foot in the door with investors who can provide the necessary funding? "The main condition is a sound investment picture," says Reinder. "Timing is important. It may vary per company. You should raise money the moment it makes sense for your business —which is particularly the case once you notice you're missing out on opportunities because you can't hire people or implement the right marketing strategy, for example. If you present a clear plan that shows an investment will help you grow, you're telling the investor a convincing story." 
Qualitative and quantitative
"Good investors — the ones you hope will commit to you — won't accept a story that's only broadly outlined. As an investor, I always pay attention to four t's: team, tech, TAM (Total Addressable Market), and traction. It's important to have a good, knowledgeable, driven team. Furthermore, the product and your vision of the potential market are important for a high-quality story. And the larger the investment, the bigger a good investor's desire to see a quantitative substantiation: traction. What has your product accomplished since its launch? How do users use your product: are they loyal? Is the intensity of their use growing? And how fast is your customer base growing? These things constitute the most solid proof you can get as an investor. For if the current version of your SaaS platform is already growing steadily, the 2.0 version you'll develop using the investment will in all likelihood only get better." 
The right numbers
"Those who really want to impress investors start their pitch with hard and fast numbers," says Reinder. "If you show the success you've already booked with your current solution on one sheet that contains some numbers or ratios, you'll definitely get a call from an investor one week later. Often, an investor has little time and assesses as many as three pitch decks every day. But don't forget an investor is also looking for opportunities. So, if you can present the right numbers and your story has potential, you've definitely got something interesting to offer. Numbers I often pay attention to include monthly revenues from licenses, combined with your application's age. These show you the growth curve. A growth of 50 to 100 percent per year is ideal, although there are exceptions — in some cases, a lower growth rate can also be interesting. Combining revenue numbers with user-related numbers will help you go a long way. Examples include showing the growth curve of the number of users, both in absolute and relative numbers. For example, can you upsell users? If so, demonstrate how well you're doing in that respect,  as it immediately shows users' satisfaction level. Furthermore, make sure you always show the churn rate, so an investor can see how many users cancel their subscriptions. Together, these numbers provide a clear picture of the potential of an investment." 
Different types of investors
At PAQT, I've noticed that our SaaS customers don't just receive investments from professional, full-time investors. They regularly turn to other sources as well, such as relatives or other entrepreneurs. "That's correct," says Reinder. "There are different types of investors. I've mainly talked about those who are professional, full-time venture capital investors, like myself. You can raise money in other ways, too. It's usually related to the amount of money you need. So-called friends, fools, and family are at the lower end of the investment market. They often invest in a person — if a SaaS company has not necessarily proven itself yet. Usually, you're talking about amounts of several tens of thousands of euros. 
"In addition, there are angels. They usually invest around 50,000 to 100,000 euros. And in that case, it's quite the angel. They're often entrepreneurs who like to invest in others in addition to running their own company. The term 'angel' sounds positive, but there's a clear pitfall with these types of investors. Entrepreneurs are used to making their own decisions. If you don't make clear agreements, entrepreneurs who invest in you will demand influence, and they will want to co-decide on the direction you're taking. It can be beneficial to meet an entrepreneur who has experience in SaaS, but there are plenty of angels who know nothing about this market. That is dangerous. My advice is always to make sure they have economic rights, but no legal rights. In practice, this boils down to non-voting shares. You can arrange this, for example, by setting up a trust office foundation (stichting administratiekantoor, STAK), which manages your company's shares. That way, you'll avoid a situation in which too many people have a say in your company. At the same time, an investor can of course require clear agreements about how you can and can't spend the money.  
"The next category is venture capital, which (usually) consists of full-time investors. Some firms may start from 200,000 euros, but it varies a lot depending on the investment party. VCs come in all shapes and sizes. At No Such Ventures, for example, we only invest amounts between two and eight million. But there are also plenty of parties that invest less or more than that. Every investor has their own demands and requirements. So, it pays to search broadly. I've noticed that only few entrepreneurs do that. They often join hands with the first investor that bites, but that is not necessarily the best deal. Therefore, my advice to scale-ups is to always compare several investors. As an entrepreneur, you can set some demands, too. For if you think about it, you're offering an investor a chance to earn money. Keep that in mind and be critical."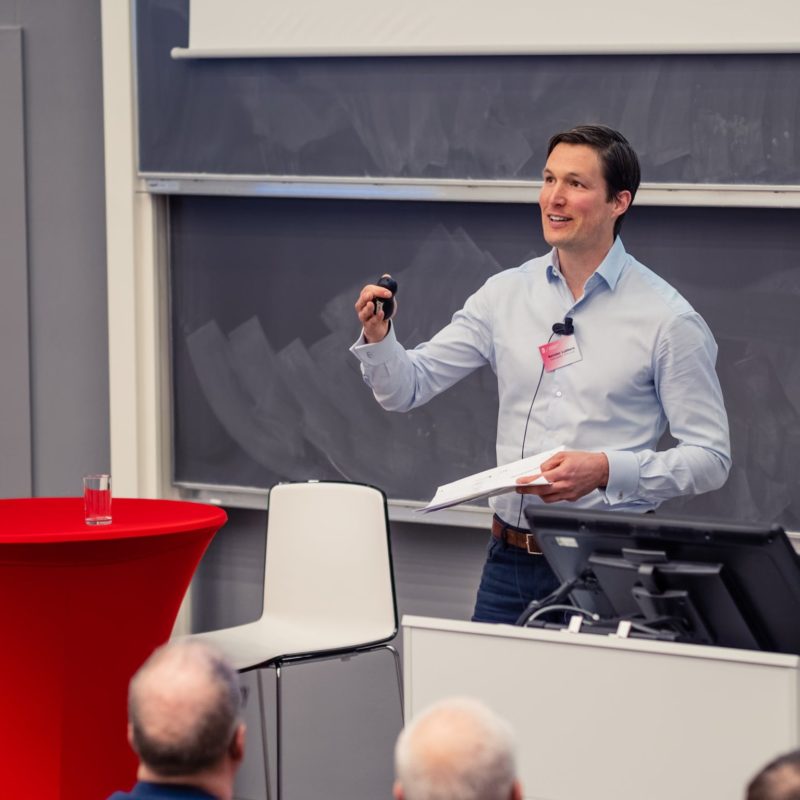 Mutual expectations 
A SaaS entrepreneur who joins forces with an investor basically enters into a fixed-term marriage. You're stuck with each other — usually during an agreed timeframe — and there are mutual expectations. An investor expects growth so they can achieve returns. But it's okay for the entrepreneur to expect something from the investor, too. Reinder says, "There are roughly two types of investors. One wants to stay informed of everything, requires progress reports, keeps tabs on the entrepreneur, and also wants to influence company-related choices. The other type of investor adopts a more serving or passive attitude, acting as a source of information and a sounding board. For example, if you want to expand to Germany, the investor may know someone who can help you with that. Such a network is very valuable. So, when looking for investors, it's very important that you ask about their way of working. Everyone will claim they add value. That's when you ask follow-up questions. How do they add value? You can draw some conclusions yourself based on the way in which the investment fund is set up. Are there not many investors, but are there a lot of companies in the fund? Then there is a good chance these investors simply don't have time to help you, and they're probably mainly concerned with closing the next deal. If the investor/investment ratio is lower, you can expect more attention and help. Do you want to use that network? Are you looking for someone who has knowledge and experience in the market in which you operate? Or do you simply need money? It's up to you, the entrepreneur, to determine what's important to you in an investor." 
What demands can investors make?
"In principle, an investor can of course set any investment terms they like," says Reinder. "As an entrepreneur, however, you don't have to agree to everything. Obviously, an investor is smart and wants to get as much out of the deal as possible. And they have the advantage of being an old hand at it. That's why I always recommend that entrepreneurs call in help when embarking on these types of processes. If you make sure you're well informed about the pitfalls of an investment process beforehand, it can save you from a lot of misery. For example, you should peruse the term sheet, which contains the investment terms. These may include basic conditions regarding how you can and can't spend the investment. Make sure to properly assess whether you'll have enough room to keep seizing any business opportunities that might come up along the way. Under what circumstances does an investor have a veto right and in which cases do you have the freedom to seize business opportunities? Usually, an investor also wants 15 to 25 percent of new shares in the company. You should be aware that these are sold after an X number of years to actually redeem the returns. Many investors want a superior type of share, and in these cases they will demand that it should be possible to sell the entire company — simply because that means each individual share will yield more. After the company has been sold, the entrepreneur may temporarily stay on as the CEO, but by attracting funding you often work toward selling the entire company. So, you should consider your future plans and demands regarding the sale and make sure you have these terms in writing." 
Investors are also entrepreneurs
Investors are often considered powerful people. But sometimes I wonder if they really are. Reinder says, "Most venture capital investors operate from a fund in which several investors participate. What many SaaS entrepreneurs don't realize is that an investor also has a reputation to uphold among their supporters. An investment fund is usually set up by a few people who also participate in it. They start the fund and recruit other investors for it. They do so by drafting a solid plan which contains the expected returns and the way in which they expect to achieve these returns. So, a fund founder's situation is very similar to that of a SaaS entrepreneur. The investor is also looking for other investors to secure the fund. This creates situations that are comparable with those of SaaS investors. Anyone who puts money into a fund will also require reports or want to influence the investments made. That is why the following goes for both fund managers and SaaS entrepreneurs: you should carefully consider the amount of influence you're willing to relinquish at what price. Keep in mind that investors are also looking for opportunities to achieve returns. If you present such an opportunity, you're in a good negotiating position. You're never begging for money. You are simply working on a business deal that offers an opportunity for both the investor and your SaaS solution."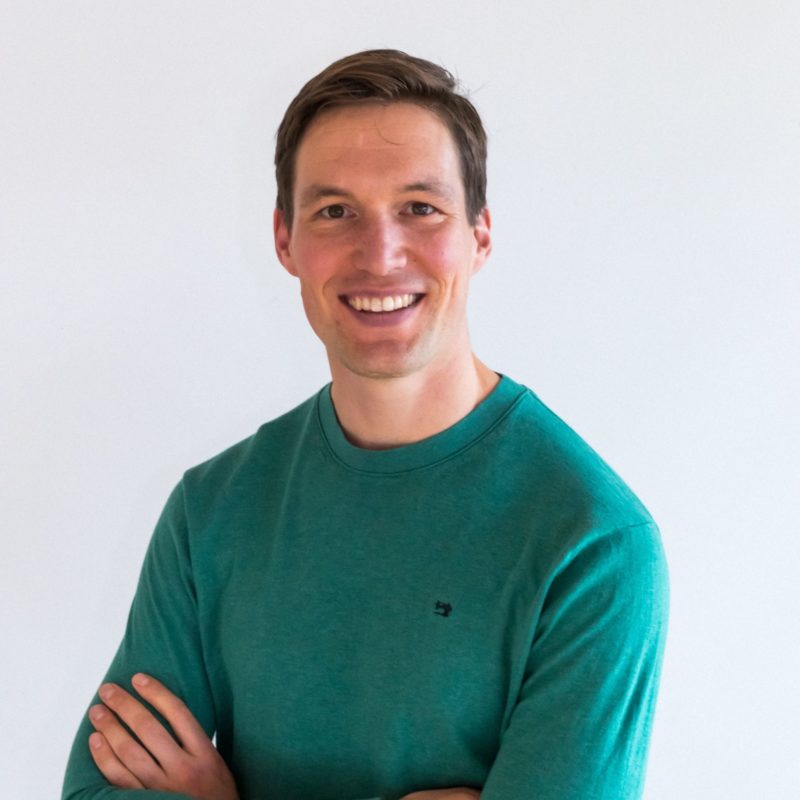 About the expert 
Reinder Lubbers is the founder of and driving force behind No Such Ventures, an Amsterdam venture capital firm, which invests in SaaS scale-ups, among other things. Before he founded No Such Ventures — about four years ago — he worked as a private equity investor and corporate finance advisor at Amsterdam's Zuidas and was the director of software company 24i, among other things. As he claims, these experiences taught him a lot about the fast-paced financial world, performance, and competing for results. Incidentally, the latter is up Reinders' alley anyway, for as a former Olympic rower, he knows what it means to compete. The adventure, the action, and the risks that come with investing make him happy.