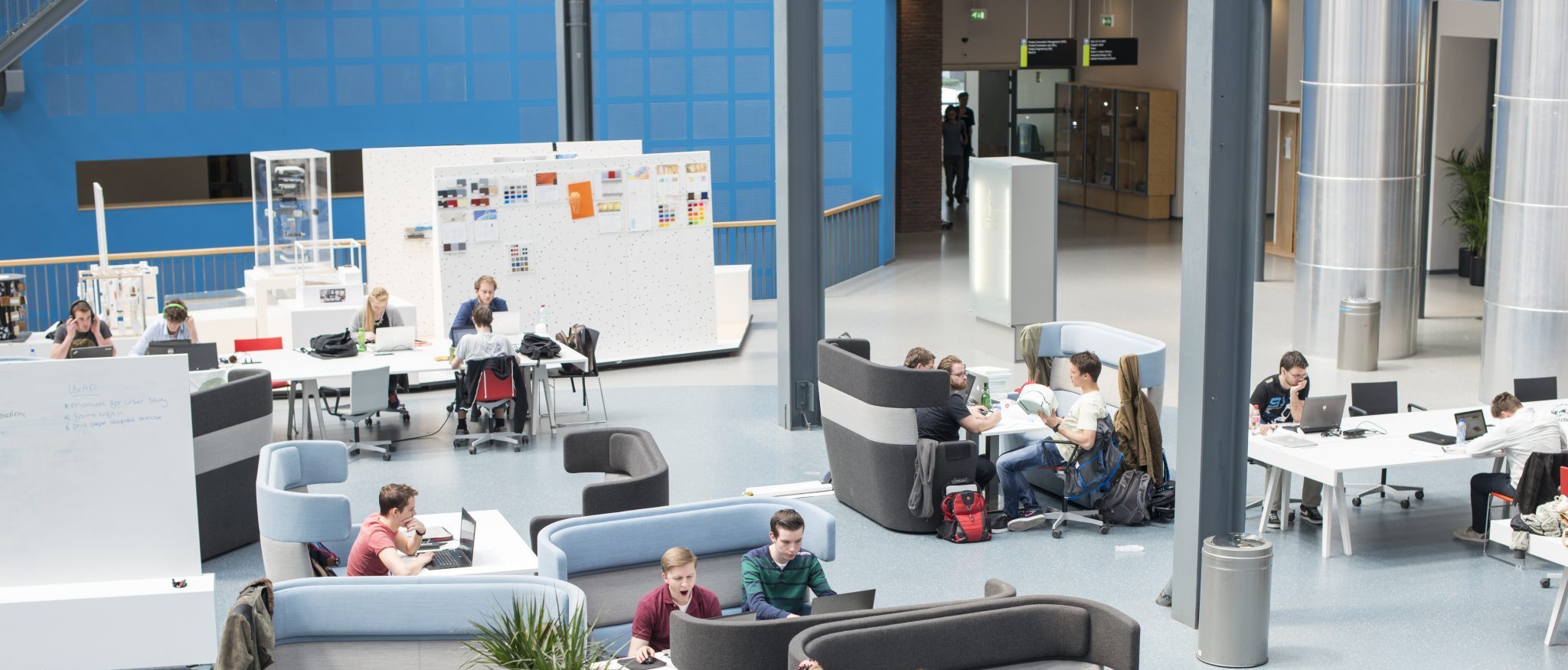 SURF
Better use of buildings thanks to the Internet of Things
New Internet of Things app 'Plekkie' allows students to quickly find a suitable free space for 2-12 people in a building or on a campus without making a reservation. Here they can, for example, meet, workshop, study, or simply hang out for a while.
The app uses data transmitted by motion sensors in classrooms and rooms. So, Plekkie is a great example of the way in which sensor technology and the Internet of Things can be used. And it shows that this application is only the beginning of numerous innovations.
Secure solutions that allow you to work more efficiently on increasing quality — PAQT develops digital solutions for the nonprofit sector.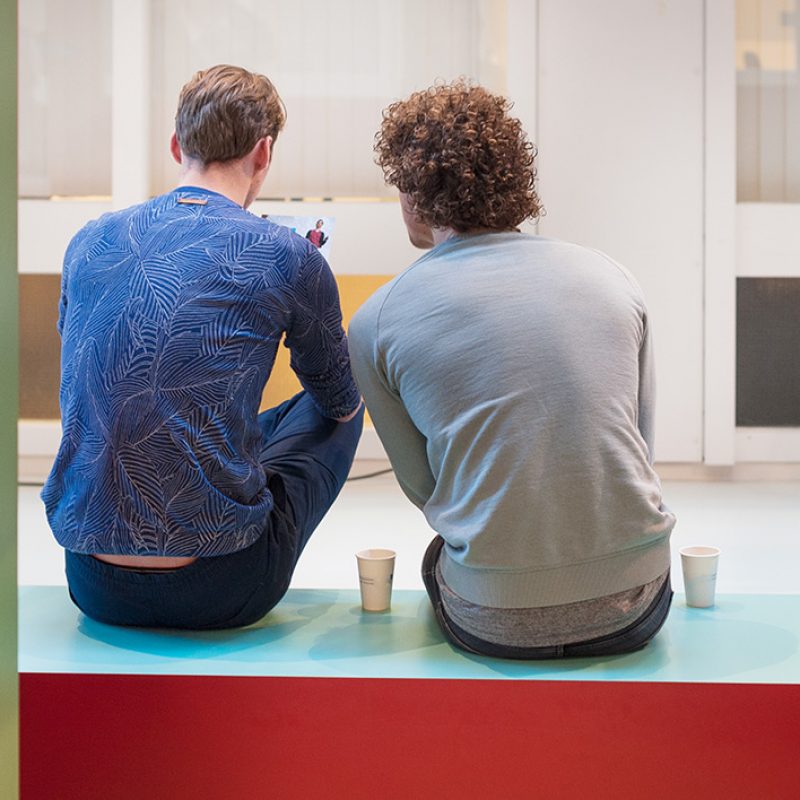 About SURF
More than 100 educational and research institutions in the Netherlands work together in cooperative association SURF to fully utilize the opportunities of digitalization. They're aiming for better and more flexible education and research.
Plekkie was developed in response to the demand of several universities of applied sciences for an exploration of the possibilities of sensor technology and the Internet of Things. Hanze University of Applied Sciences and its innovation workshop Digital Society Hub have made their premises available for this.
Sensor technology and IoT
Scheduling the use of multiple buildings and many different rooms at the start of the academic year is often a comprehensive task for educational institutes. And in practice, things always turn out slightly differently. By monitoring rooms in real time, it's possible to see whether they are occupied or available.
The rooms in the building of innovation workshop Digital Society Hub are equipped with sensors that measure temperature, CO2, motion, and sound level. The ultimate goal is to gain insight into the use, traffic flows, and occupancy of locations. Only motion is measured for Plekkie.
Where can I find a space?
Students looking for an available space enter their goal and the number of people. The app shows availability in real time. A claimed space automatically disappears from the list for 5 minutes. So it's not about making reservations, but about matching supply and demand on an ad hoc basis.
If motion is detected in the room, a pop-up will appear to confirm your presence. It's also possible that someone else is already using the room, which means you can look for another room.
After use, qualitative feedback is requested. How suitable was the room? Was it equipped with the right facilities?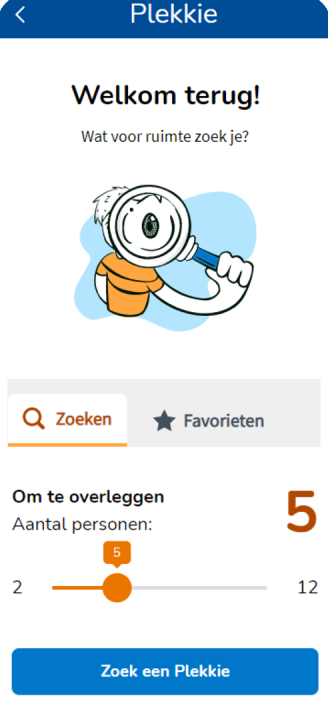 Find a working space
The space has to match with the intended use and the amount of people.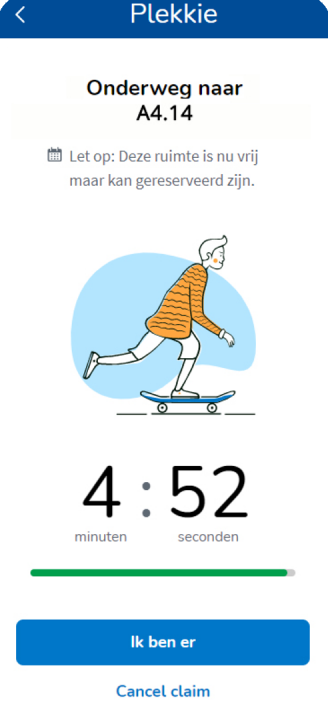 Claim a working space
A pop-up will appear once movement is detected.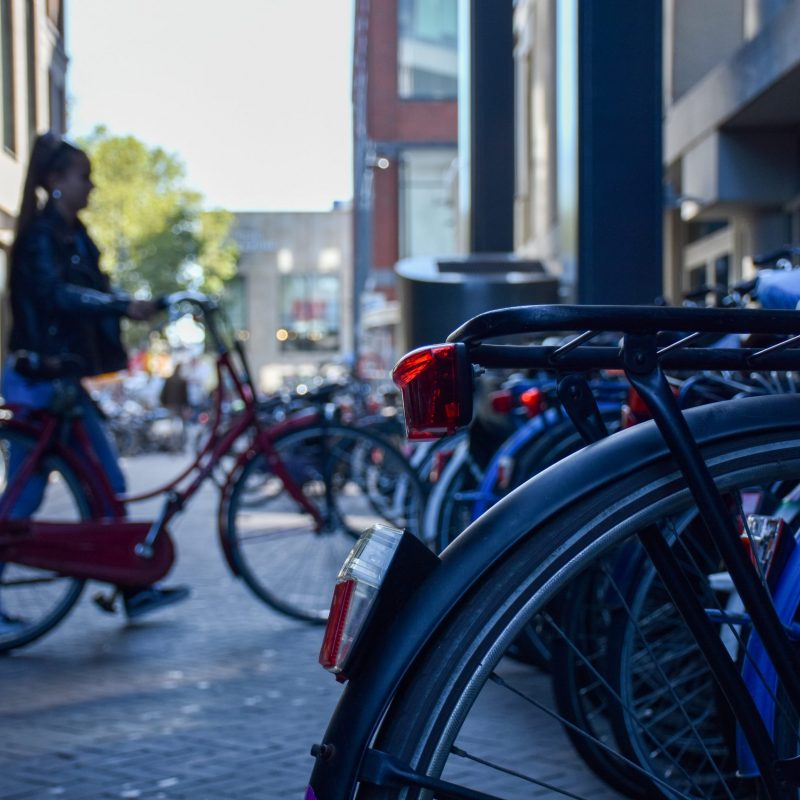 Involved early on
When PAQT became involved in the project, the UX/UI designer was not yet working on the designs. Therefore, the team could immediately fully engage in brainstorming sessions and provide feedback and input as to how the app would really work — sometimes, there were as many as two meetings per week.
Plekkie is a so-called Progressive Web App (PWA) through which you open an internet browser on your smartphone that feels like a native app. That means updates on your smartphone are never required. The front end was developed using the free, open source Nuxt.js framework. The back end was built using Laravel.
Quick links, anonymous use
Plekkie is extremely fast. If a sensor detects motion in a room, it is forwarded to SURF's data platform via an on-campus LoRaWAN (Long Range Wide Area Network). There, the information is instantly processed and forwarded to Plekkie's system. The room disappears from the list.
Of course, proper security measures have been taken regarding the use of Plekkie. Students log in via SURFconext, which provides access to various cloud services with 1 set of credentials. The student gets access to the app via an identifier. That means the user is completely anonymous.
Off to the future
Plekkie was developed as a proof of concept, but it has turned out to be a well-functioning demo version. Future demands include determining a user's location and creating a dashboard that contains all the information facility managers require.
At a subsequent stage, Plekkie should be used at more Hanze University locations throughout Groningen — and ideally at other educational institutes in the city or beyond (throughout the Netherlands), so everyone can share facilities.
Sensor technology and the Internet of Things offer endless possibilities for smarter, more efficient, and cheaper building management. The collected data can be used for building design, visitor flow management, heating and lighting, security, and access management, among other things.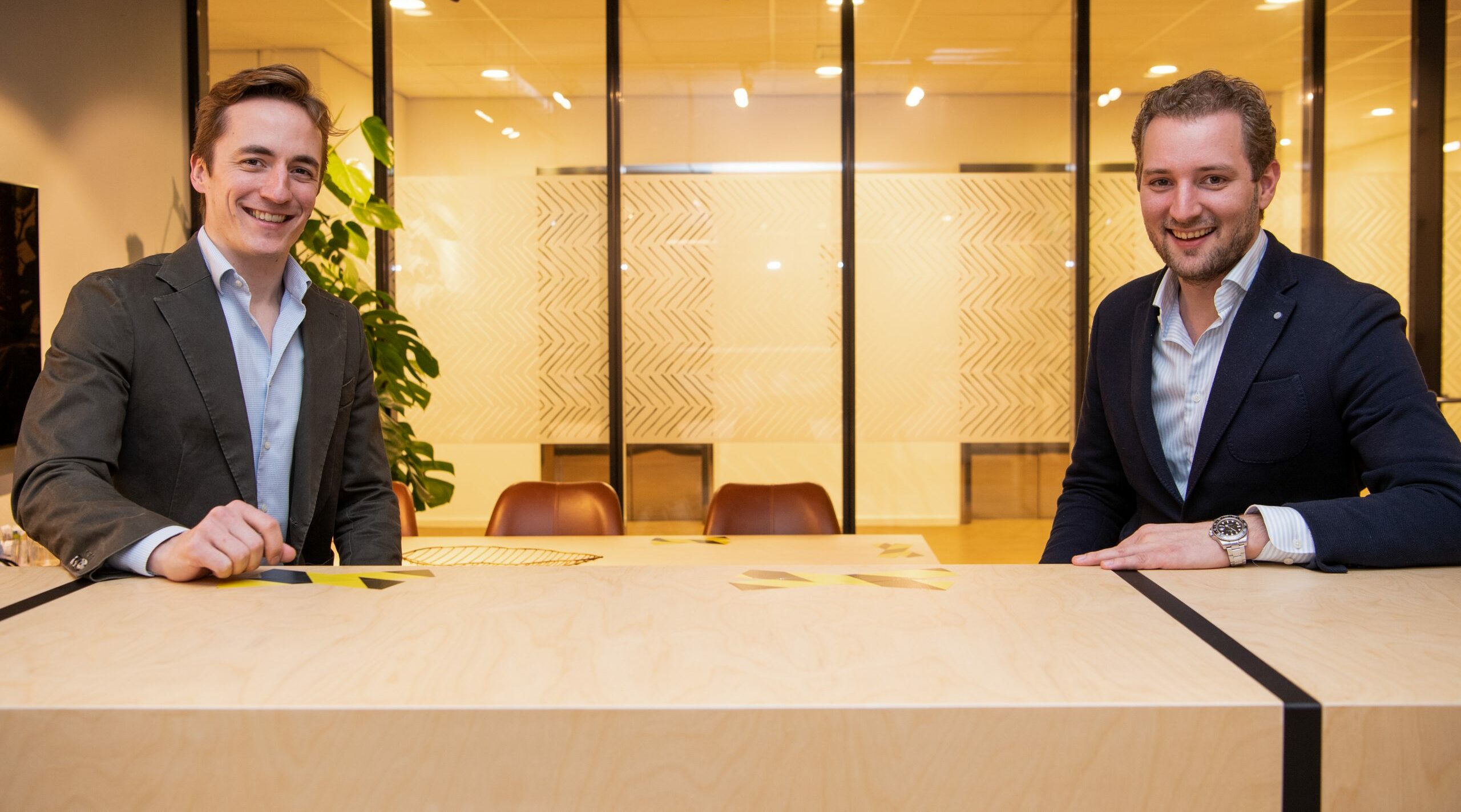 Convinced we can help you?
Tell us about your ambition. We are happy to contribute ideas.